NYC Kitchen & Bathroom Exhaust Cleaning
Grease is a fuel that can ignite with a simple spark from the kitchen cooking line and spread throughout the attic and onto the roof within seconds causing severe damage and potential loss of life. Flat rate Team are trained and certified technicians clean the entire system to ensure that your exhaust system is in compliance with the NFPA #96. We cleans the hood, the duct work, the fan, and the roof if need be. We even provide proof of this through our digital documentation of every clean! Having your exhaust system cleaned regularly is not only for the safety of your customers, employees and your building, it is also a compliance issue. We lay plastic sheets across your entire kitchen to protect your equipment and appliances. When we`re finished, we`ll leave your kitchen spotless having hauled away all debris, garbage and kitchen grease. We ll mop the floors so when your staff returns in the morning, they come in to a kitchen that is ready for them. We will make the visit as short as possible so you may resume work.
We guarantee our work and strive for excellence in customer service. Keep your property, staff and customers safe, call us today! (212) 933-9303.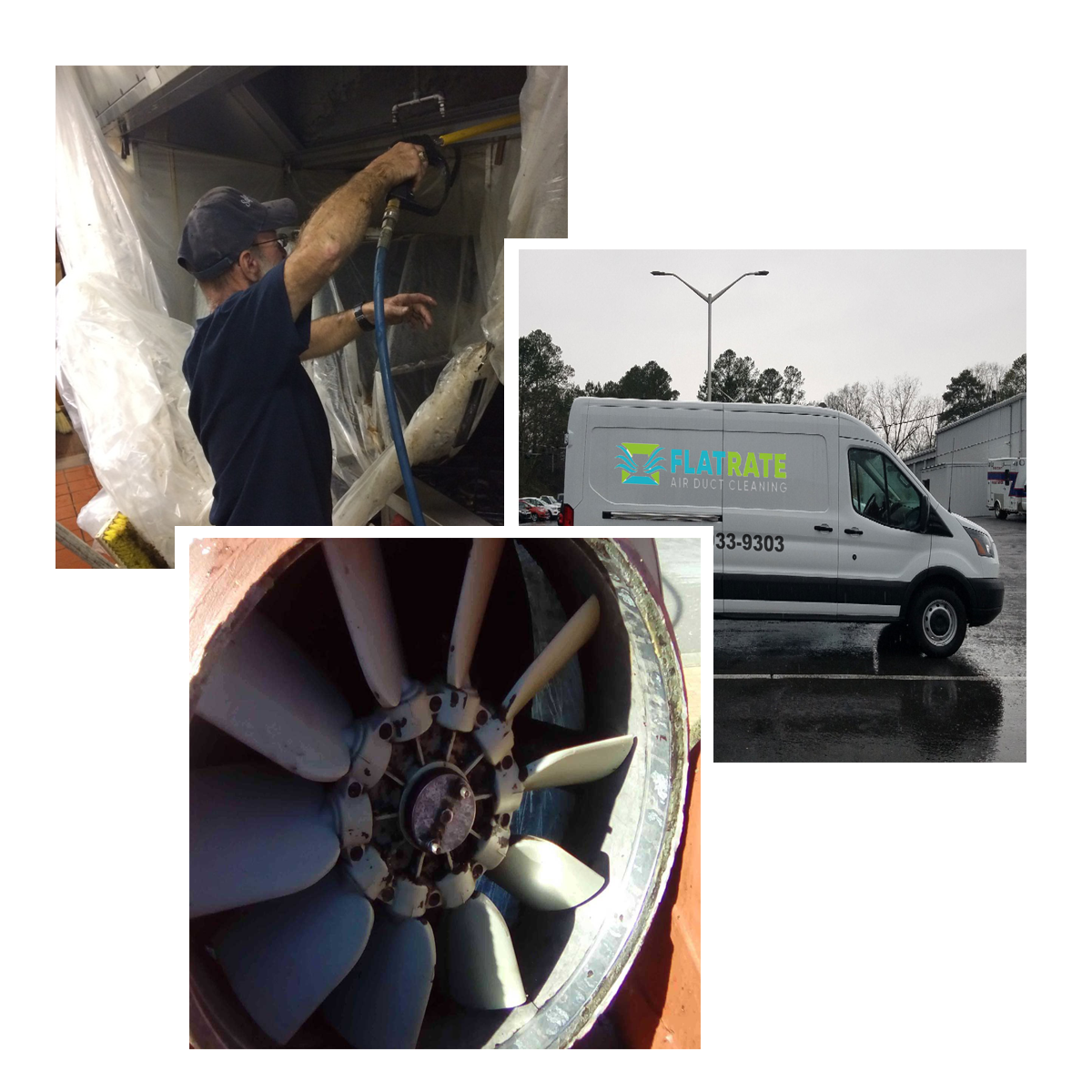 Service-Tech cleans beyond what is seen. Optional services
Clean the exhaust filters
Scrape and wash underside of hoods, including piping, conduit, fire heads, etc.
Wash the interior of water-wash filtering systems.
Cut into into ductwork and install new removable metal access doors, where necessary, to reach all areas. These access doors meet current fire prevention regulations.
We bear a Certificate of Fitness from the New York Fire Deptartment (FDNY).Certificate of Fitness is required by laws and regulations to conduct certain businesses within the New York City for hazardous occupations.
All components of the system shall be dismantled, and scraped, prior to pressure washing.
All interior ductwork, airflow portion of fans, and hood areas to be left completely free of grease.
Fan belts will be checked.
All access panels will be open and clean.
Areas by hood will be protected and left clean after the job is completed.